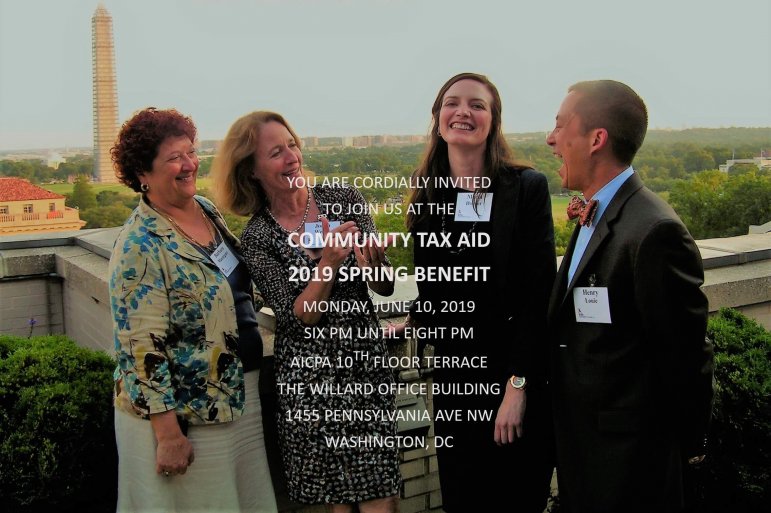 Enjoy delicious appetizers, refreshing wine and beer, and a gorgeous view
of DC surrounded by your friends in the tax community.
Your donations help CTA provide free tax services for low-income families in the
DC-metropolitan area so that everyone can receive the full Federal,
state and local tax benefits.
Suggested donation: $130 per person


Board of Directors and CTA staff
Joann Weiner, Chair, Maria Dooner, Vice Chair
Azeka Abramoff, Treasurer, Meg Newman, Secretary
Harley Duncan, Ted Eismeier, Elizabeth Ferrill,
Ashley Hagans-Laing, Suzanne Kecmer,
Barbara Mantegani, Thomas Ochsenschlager,
William Stromsem
Miren Beitia, Programs Coordinator
Ron Hays, Tax Program Manager
Teresa Hinze, Executive Director
Thank You So Much For Your Generosity.
We Look Forward to Seeing You on June 10th.
Easy ways to donate:
Donate online through Network For Good.


Contribute by check or money order:
Community Tax Aid
1000 Vermont Avenue NW, Suite 920
Washington, DC 20005